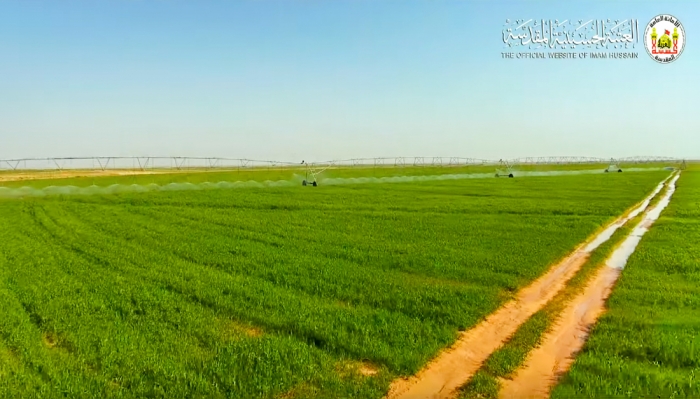 The Department of Agriculture of Imam Hussain Holy Shrine announced that Sayed al-Shuhada Farm is nearing completion and will be opened on the 21st of March.
"The 250-hectare farm contains nearly all types of wheat and is located on main road in Ayn al-Tamur District," said project supervisor Mr. Adnan Awaz.
In addition, 14 wells were dug and an advanced irrigation system was installed with more than 14 horizontal sprinklers.   
During the past few years, Imam Hussain Holy Shrine has opened two farms in Karbala - Imam Hussain and Abi al-Ahrar.
Attachments