Global awareness project at Imam Hussain Holy Shrine
News and Reports
2019-01-02
423 Views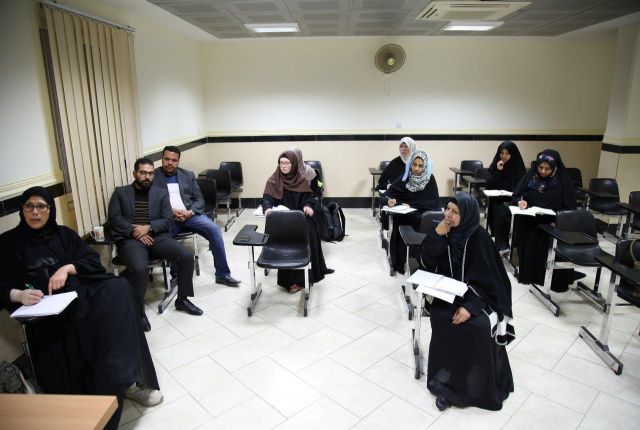 The Religious Schools Division of Imam Hussain Holy Shrine has launched the Al-Muntadhar Awareness Project; a cultural and religious program that has attracted a number of reverts from different countries around the world.
The program included a series of religious and cultural lectures on the Holy Quran, Jurisprudence, Ethics and Beliefs at Sayyid al-Shuhada Complex in Karbala.
The Quranic lectures were delivered by Sheikh Ali al-Khafaji in which he shed light on the importance of reciting the Quran and understanding its meaning as opposed to ordinary reading.
"The Holy Quran ought to be recited by the tongue, heart and the brain. There are people in the world who just read the Quran through their tongues without pondering upon it and this has resulted in their ignorance and close-mindedness," said al-Khafaji.
The Quranic lecture session included a Q&A segment about the Quran in general as well as the traditions of the Holy Prophet.
The reverts expressed their appreciation and hoped for more similar projects by the Holy Shrine.