Advisors and legalists willing to cooperate to ensure families of wounded and martyred paramilitaries' rights upheld
News and Reports
2018-12-16
338 Views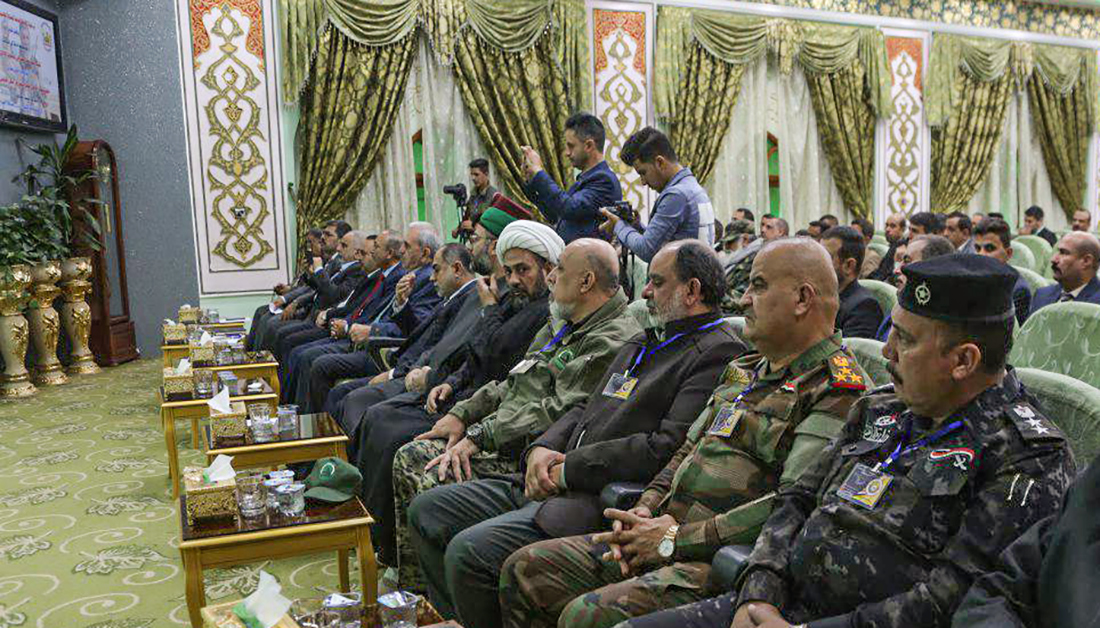 Under the title of "Your Rights are the Sacred Trust of Our Respective Administering Powers," the Imam Hussain Shrine has sponsored the second conference on upholding the families of the wounded and martyred paramilitaries rights conducted by Hammurabian Grandsons League for Administrative and Legal Development.
Legal Advisor and director of the league Ayad Je'fer ElEsedei said that they have conducted this conference to make certain the families of the wounded and martyred paramilitaries receive their inviolable rights, noting that the second conference corresponded with the anniversary of Iraq's victory over ISIS.
He added, "We have delved into the codes and found out that some of the families' rights have been trampled," noting that he and other advisors and legalists are working assiduously to ensure that the families get their rights."
ElEsedei shed light on the need of modifying some codes, expressing willingness to fully cooperate with the Iraqi parliament in terms of setting up solutions.
By: Ibrahim ElOainei
Phtography: Murtadha ElEsedei
Translation: Mohammed AlObaidi