Project to fully supply market with wheat
News and Reports
2018-12-15
371 Views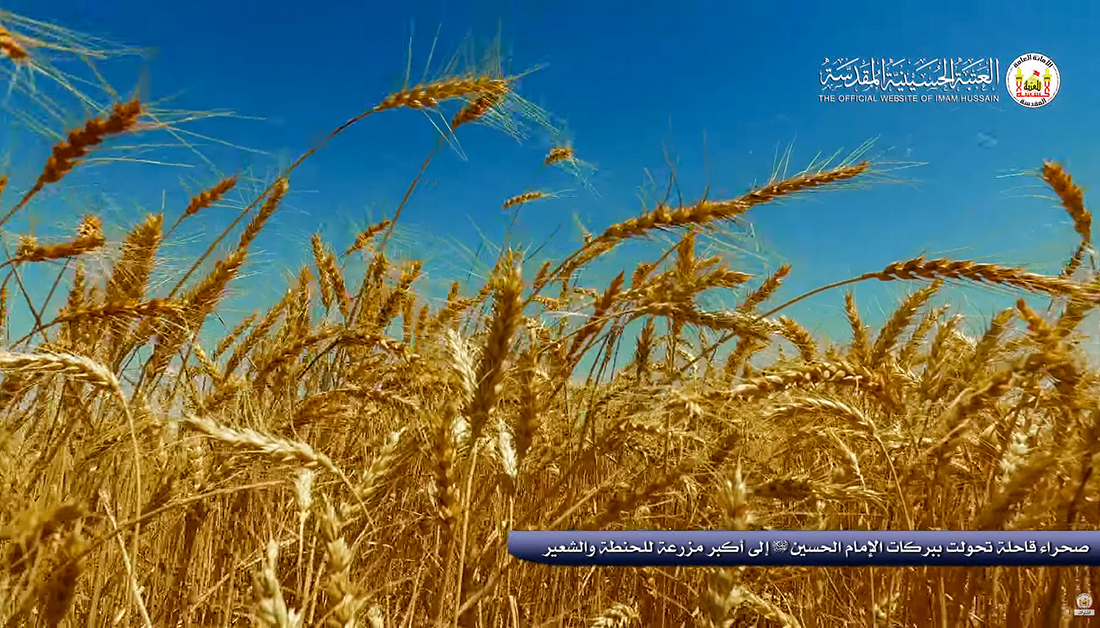 Agriculture expert and general supervisor of the Imam Hussain Shrine's farms Adnan Ewaz revealed a strategic plan for planting wheat in the coming years.
Ewaz said, "The Imam Hussain Shrine has begun its Iraq's agriculture-supporting project in order to achieve agricultural self-sufficiency and limit importing wheat."
"The project has begun by planting 1500 acres with high-quality, salt-and-drought-resistant wheat—and in the coming years, it will help produce 10,000 tons of wheat, which is going to contribute to increasing the local crop," Ewaz added.
It is noteworthy that the Imam Hussain Shrine's farms supply the Iraqi market with produce, such as tomato, potato, all types of pepper, cucumber, eggplant, wheat, barley, and corn.
By: Mustafa Ahmed Bahidh
Translation: Mohammed AlObaidi