Thirty eight international students are rewarded, celebrate Victory Day of Iraq in Karbala
News and Reports
2018-12-12
360 Views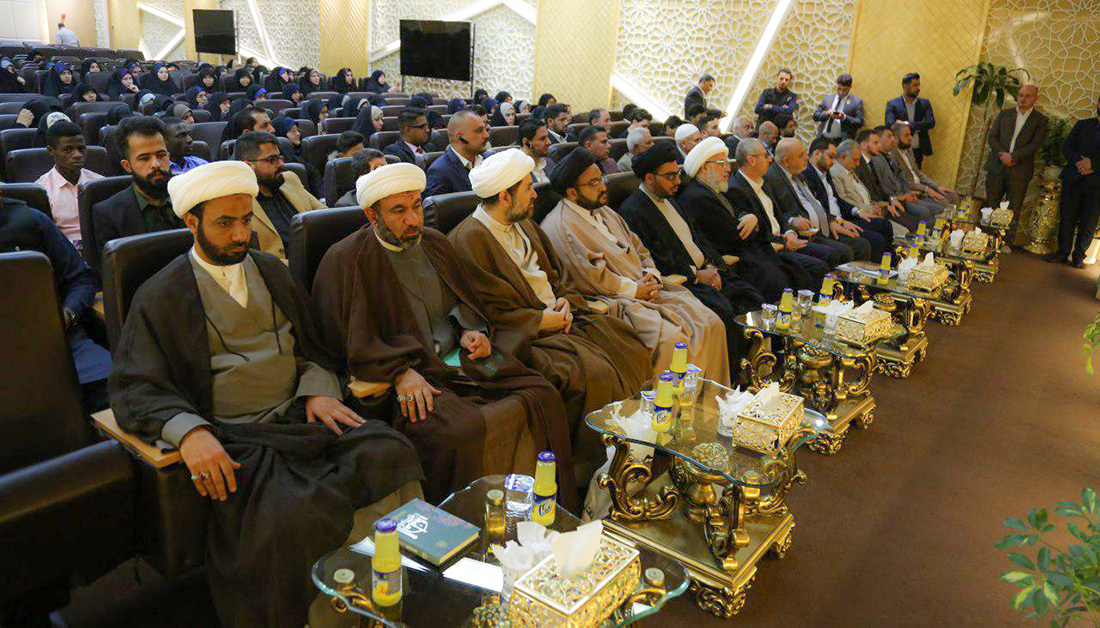 The College of Islamic Knowledge affiliated with the Imam Hussain Shrine has hosted its second commencement at the Imam Hussain Shrine.
Guardian of the Imam Hussain Shrine sheikh Abdul-Mehdi AlKarbala'ey and a group of academics attended the commencement, where 38 international students were rewarded.
College's dean Dr. Talal Fa'iq ElKemalei said, "This commencement corresponds with the anniversary of the great victory over ISIS terrorist militants and the liberation of the Iraqi territories."
ElKemalei added that the Imam Hussain Shrine took the initiative to reward the high-achieving graduates in recognition of their efforts and distinctiveness.
He noted that the college attracts students from different countries, and it combines between the Islamic knowledge taught in seminary and in university.
ElKemalei said further that students from the Golf Countries have come and studied and will be messengers of the Imam Hussain Shrine and spread the genuine Islamic knowledge, which is based on love, tolerance, and is unrelated to extremism, in their countries.
Students currently studying at the college are from America, Pakistan, Iran, Afghanistan, Azerbaijan, Nigeria, and other countries.
By: Ibrahim ElOainei
Translation: Mohammed AlObaidi