Registration for Imam Hussain Institute for Women's Rhetoric begins
News and Reports
2018-11-19
440 Views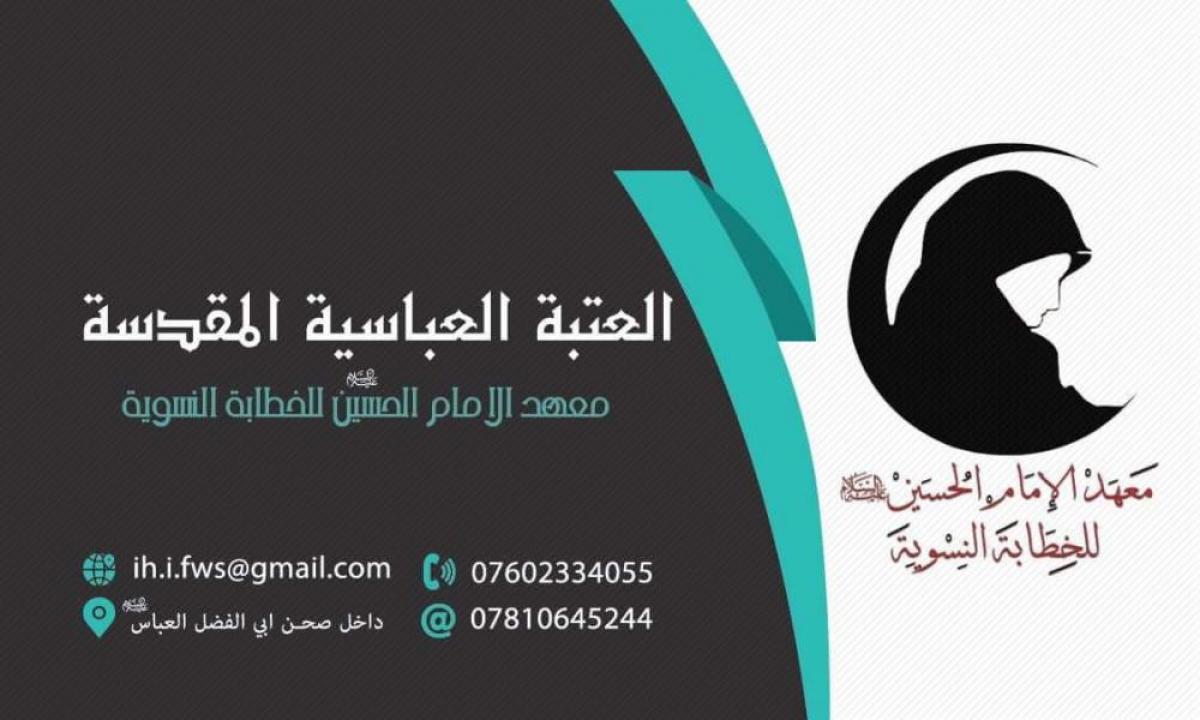 Imam Hussain Institute for Women's Rhetoric of al-Abbas Holy Shrine has announced opening the registration for its new educational year to the girls who want to study to become preachers on the pulpit of Imam Hussain.
Registration is now open at the Institute's headquarters in the holy shrine of al-Abbas, near the gate of Imam Musa al-Kadhem.
The applicants will be required to take special tests prepared by the Institute, where those who qualify will be enrolled in the preparatory stage in jurisprudence, beliefs, the art of diction, Quran and its sciences. In addition to practical lectures within the scientific curriculum.
The period of study is three years, after which the students are given a certificate by the institute.

The purpose of this institute is to develop the women's rhetoric in order for the teachings of Imam Hussain to reach a wider audience.
For more information, kindly contact the Institute on the following numbers:
+964 7810645244 / +964 7602334055