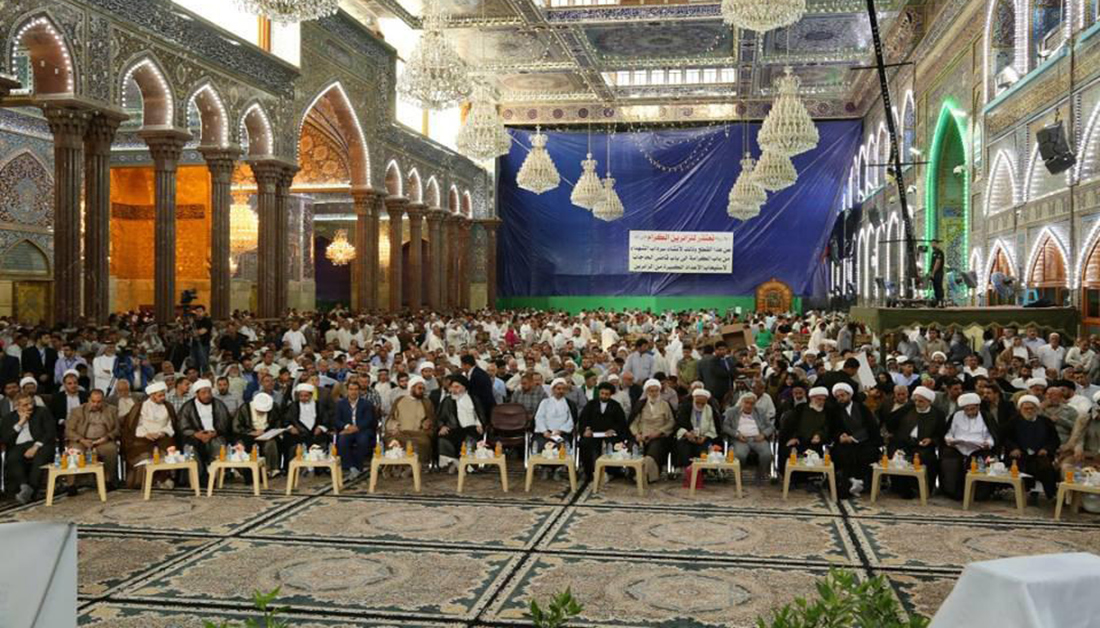 The preparatory committee of Tarateel Sejjadeya 5th International Festival, chaired by Jamal Eddean EshShehristani, has stated that the festival is going to be held at the Imam Hussain Shrine on October 5, 2018.
EshShehristani said to the Imam Hussain Shrine website that prominent media figures, politicians, and clerics from inside and outside Iraq will attend the festival.
He also said that some of the attending figures are: Robert Carter; English media figure, sheikh Mohammed Yezdani Khan; chief of London Sunni Fatwa Council, Mustafa Feeld Elbesri; Iraqi media figure and chief of London Integrity Center, Dr. Sana' EshSheakh; Egyptian Deputy Minister of Culture, and Mazin Bin EtTahir EshShereef; General Director of the Tunisian Strategic Studies.
EshShehristani then mentioned that there will be activities, such as workshops on scenario writing, poetry sessions, a photography contest, and an international book fair.
By: Hussain Hamid Elmoosewi
Translation: Mohammed Alobaidi
Attachments