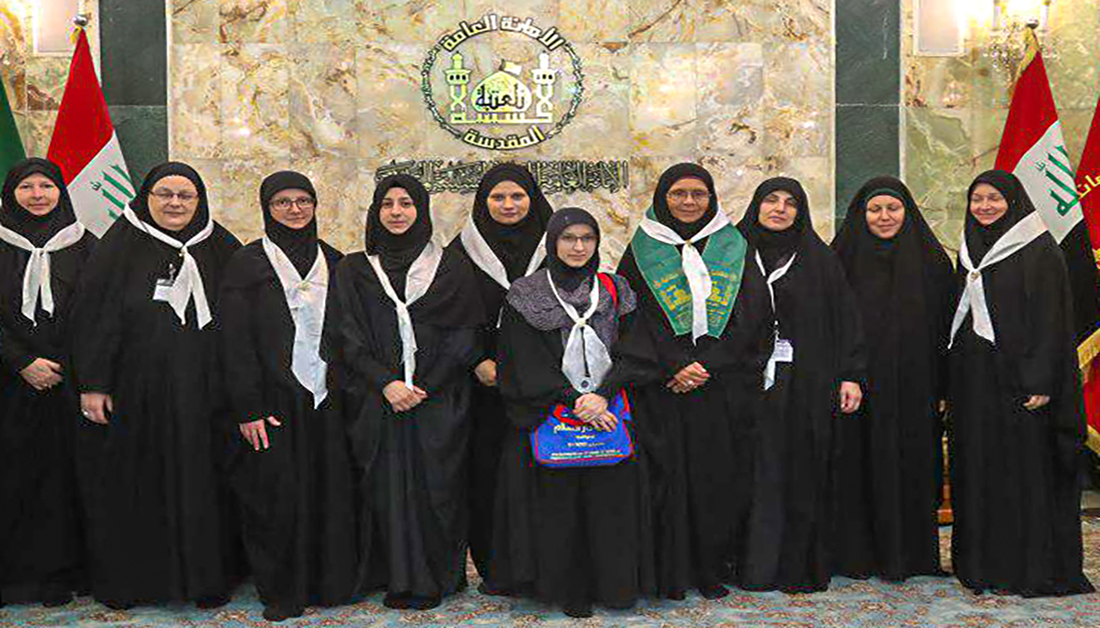 The Imam Hussain Shrine has received a group of German Muslim proselytes who have come to Iraq to visit the shrines.
Victoria – a Muslim proselyte – said to Imam Hussain website that she has converted into Islam after long research into the nature of the Muslim denominations. She added that she found that Imam Hussain (Peace Be Upon Him) truly believed in his cause, and he therefore sacrificed himself for his religion.
She said further, "I have not chosen Islam due to being influenced by others, but because I have found that Islam calls for humanitarian principles."
"It is ineffable to describe the moment when I entered the Imam Hussain Shrine," stated Victoria, "and my memory insisted on recalling tragic, painful scenes of the Day of Ashura as I stood right in front of the lattice-enclosed tomb of Imam Hussain (Peace Be Upon Him)."
According to history, Victoria considered that the most tragic scene was the moments of the conversation between Imam Hussain and Elabbas (Peace Be Upon Them), when Elabbas was dying; he refused that his brother – Imam Hussain – would put his head in his lap; an attitude expressing awe toward his brother.
By: Eman Elhuchaimy
Translation: Mohammed Alobaidi
Attachments