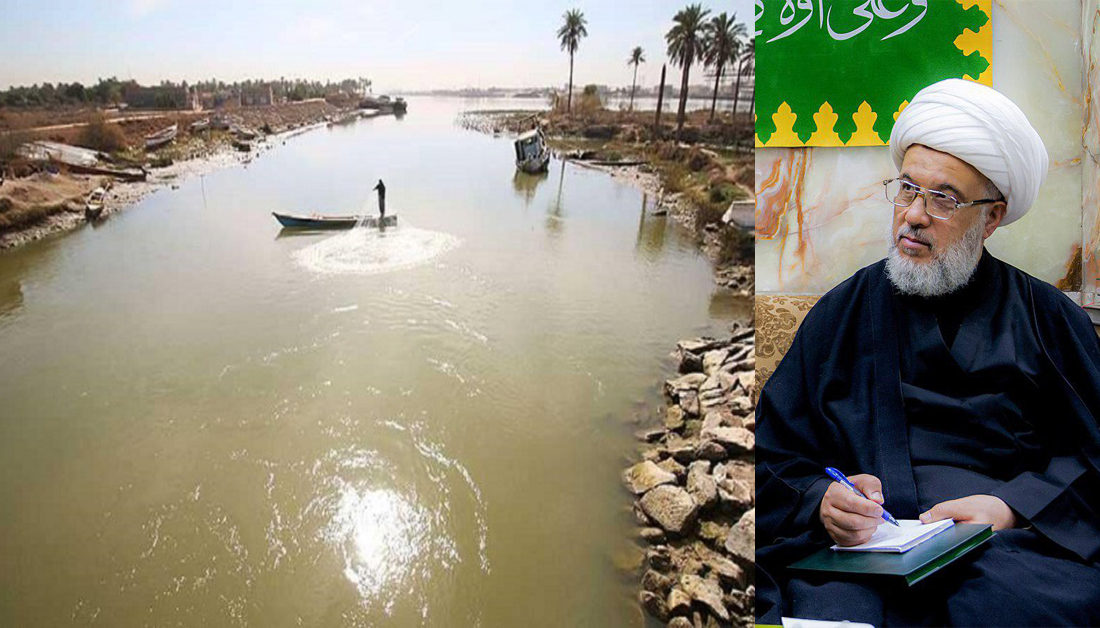 The representative of the Supreme Religious Authority called the central and local governments for the need to find effective and quick solutions to solve the problem of drinking water scarcity and pollution in the Iraqi province of Basra.
"While we are remembering the thirst of Imam Hussain and his family as the mournful months of Muharram and Safar approach, we call for the provision of safe drinking water to the people of Basra," Sheikh Abdul Mahdi al-Karbalai said in a statement to the official website.
He added that the traditions of the Prophet and his family emphasized the greatness and virtue of supplying water whenever needed and regardless to whomever be it an animal, a human being, a believer, or an infidel.
His Eminence praised the initiatives of a number of people from Iraqi provinces to provide drinking water and send it to the province of Basra.
The Imam Hussain Holy Shrine last week sent a group of officials and engineering and technical cadres to the province of Basra to help its people and find solutions to the problem of water scarcity and pollution in cooperation with the local and federal governments.
Attachments