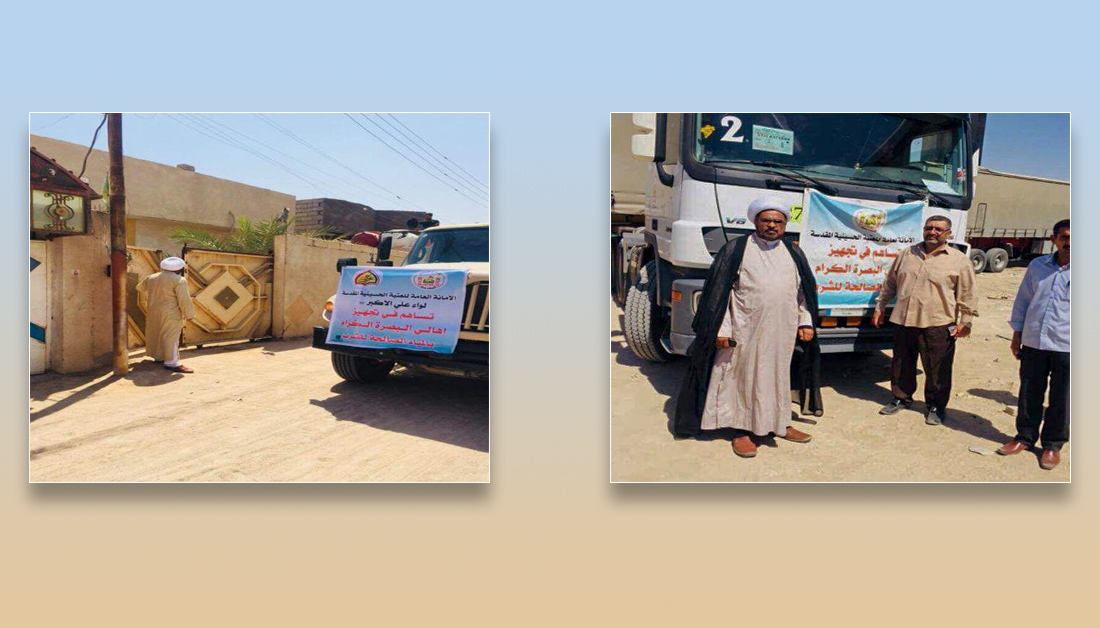 In terms of responding to the drinking-water crisis the city of Basrah has been going through, the Imam Hussain Shrine has confirmed that it is continuing providing the people of Basrah with drinking water until this crisis is over.
A long convoy comprises of many tanker trucks as well as tens of 18-wheelers set off for Basrah, carrying drinking water, in addition to a maintenance staff to fix and maintain the water filtration plants there.
Sheikh Fahim El'ibraheemi – convoy leader – said the Imam Hussain Shrine is doing its best to provide Basrah people with drinking water by transferring drinking water from different cities to the city of Basrah and operating and maintaining the water filtration plants in the city.
This serious water crisis has caused high salinity in the Arab river water that has caused many people skin diseases.
Translation: Mohammed Alobaidi
Attachments