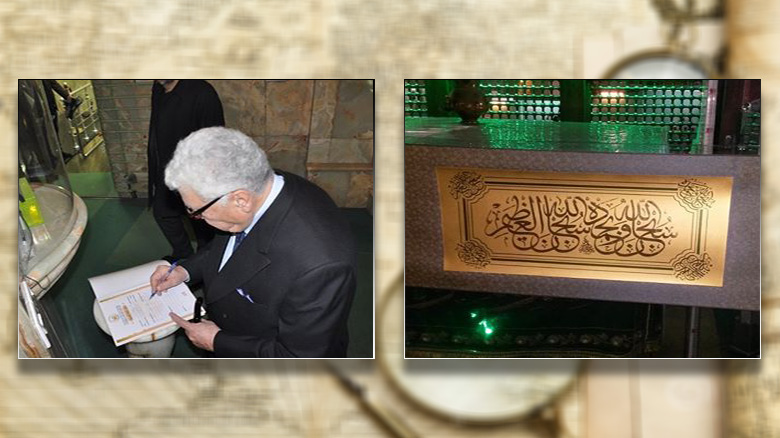 Dr. Ramzi Hebeeb Senber, Palestinian-French citizen, has presented a unique manuscript to Imam Hussein Museum during a visit he made to Imam Hussein Shrine.
The manuscript is made of rice and gold with the sentence: "Glory Be to God and He is the praise; the Greatest is free from imperfection" printed in gold on it. Senber said that it is one of 10 manuscripts in the world, and he liked to present it to the museum.
Senber expressed his happiness to Imam Hussein Shrine for their developmental projects in the holy city of Kerbela to attract the visitors from all over the world and for the investment potentials.
He said further that he found the people of Kerbela different, for their great hospitality and warm welcome.
Sayyid Ela' El-Musewi, museum director, said that the museum will exhibit the manuscript among the antiquities of the museum that have been presented by the adorers of Imam Hussein (Peace Be Upon Him) since the museum was opened.
Translation: Mohammed Alobaidi
Attachments