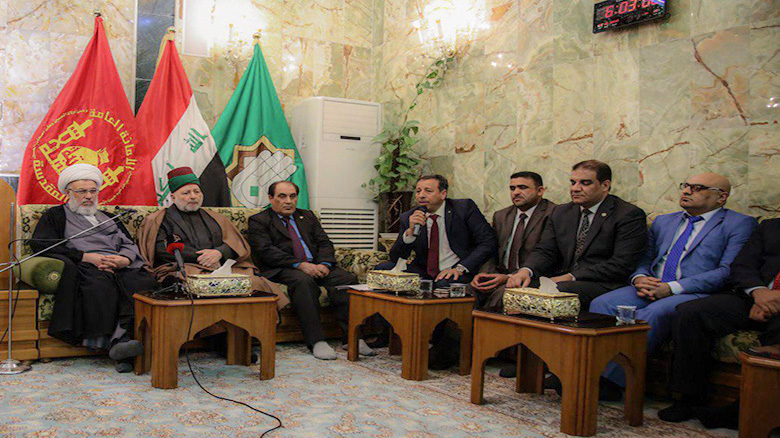 The representative of the Shia Muslim Supreme Religious Authority sheikh Abdul-Mehdi El-Kerbela'ey said, "The military battle against IS is over, but the intellectual war is not over yet." He said that during a meeting with a delegation from the Iraqi Teachers Syndicate.
He also said that IS primarily targeted the genuine Islamic principles, but they failed at the end.
He mentioned the teacher's role in the society and how important it is to face such campaigns that attempt to defame the reputation of Islam.
By: Wela Es-Seffar
Translation: Mohammed Alobaidi
Attachments