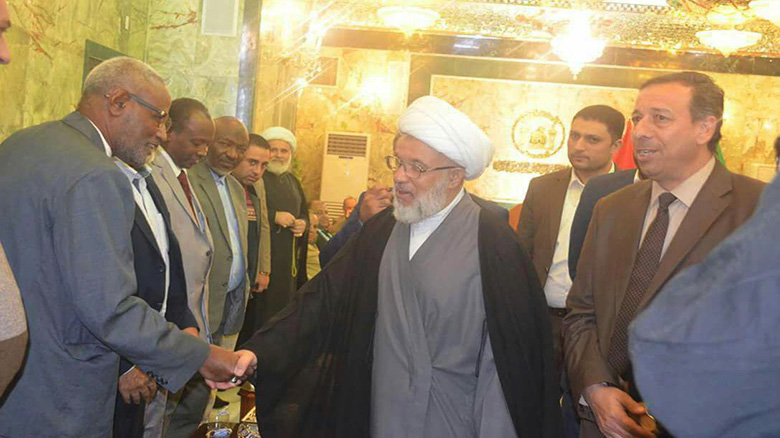 In a meeting gathered directors of Teacher Unions from different Arab countries and Iraqi directors of Teacher Unions, Imam Hussein Shrine shed light upon the importance of the teacher's role in building generations and confronting the intellectual and cultural challenges, in addition to educating the Arab to face the extremists' ideology of labeling others as infidels.
The director of the Teacher Union in the holy city of Kerbela Khalid Mur'ey El-Mesudi said to Imam Hussein website, "This visit came after finishing the conference of the Teacher Unions of the Arab countries held in Baghdad for the first time."
The delegation included directors of Teacher Unions from Egypt, Palestine, Sudan, Libya, and Yemen.
The delegation met up with the custodian of Imam Hussein Shrine sheikh Abdul-Mehdi El-Kerbela'ey who shed light upon the teacher's role in building the countries and societies, and the role of the Shia Muslim Supreme Religious Authority in defending Iraq against ISIS.
The delegation mentioned the role of the teachers in eliminating ignorance in their countries, the reasons why the Arab nation is not keeping pace with the world, and the challenges teachers face in building their societies.
The delegation – at the end of the meeting – expressed their gratitude for the great hospitality Imam Hussein showed them, in addition to admiring the holy city of Kerbela and the efforts made by the shrines in Iraq.
By: Ibrahim El-Uwaini
Translation: Mohammed Alobaidi
Attachments