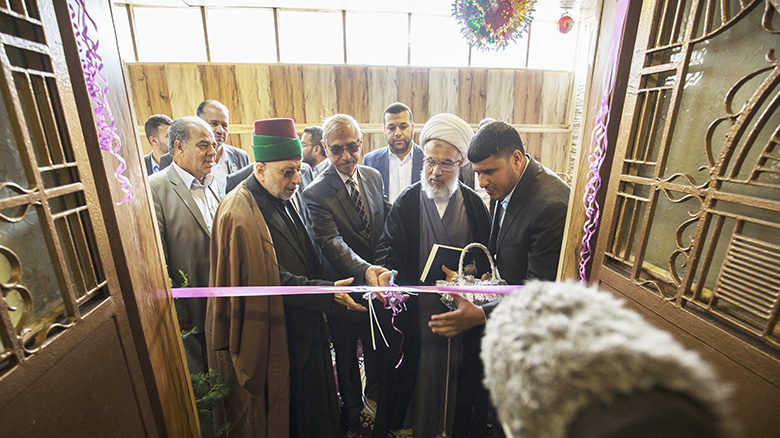 Imam Hussein Shrine has opened a Muslim Family Institute in the holy city of Kerbela.
The custodian of Imam Hussein Shrine sheikh Abdul-Mehdi El-Kerbela'ey said that the institute is meant to build the Muslim family and strengthen the family members' relations.
He also said that the institute will greatly help render better generations through building up the woman – in particular – by educating her to be capable of solving the family issues.
He also hoped that there will be a sophisticated curriculum to educate women, with the focus on young ladies, especially during the period before marriage to reduce divorces, as recent statistics showed that the rate of divorces was reduced due to educating the Muslim family at such institutes.
By: Ibrahim El-Owaini
Translation: Mohammed Alobaidi
Attachments