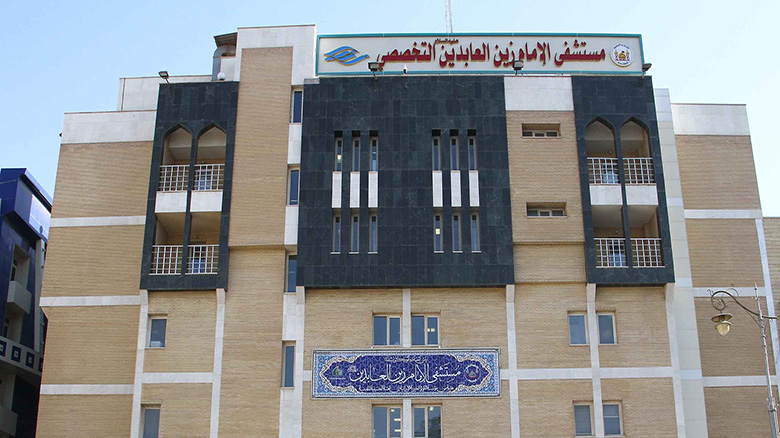 Within the patient care program, the Martyred and Wounded Paramilitary Family Care Division of Imam Hussein Shrine has paid a visit to some wounded paramilitaries at Zainul-Abedeen Hospital of Imam Hussein Shrine.
Emad Ej-Jeshe'mey, media director of the Martyr Family Care Division, said to Imam Hussein Website, "The delegation consisted of administrators from the division and a representative of Ali El-Ekber Paramilitary Brigade paid a visit to the hospital, checked on the wounded, and asked them to find out if they would need anything."
One of the wounded paramilitaries, whose name is Hasan Sadiq Medhloom, was paid a visit and given some of the relics from the lattice-enclosed tomb of Imam Hussein (Peace Be Upon Him).
Medhloom, during a talk with the delegation, said he would always be willing to go back to the battlefield in order to defend his country and gin victory.
By: Ibrahim El-Owaini
Translation: Mohammed Alobaidi
Attachments