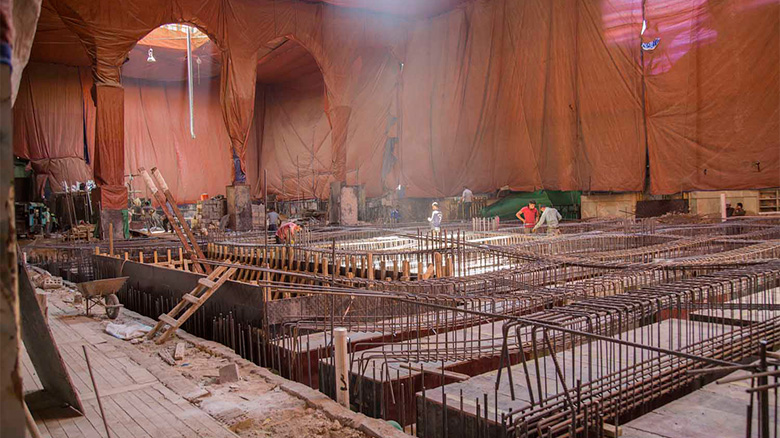 The Department of Engineering Projects of Imam Hussein Shrine has announced the completion of Esh-Shuheda basement project, which is inside Imam Hussein Shrine.
Mohammed Hassan Kadhim, department director and chief engineer, said that the basement will open soon to receive pilgrims before the Arba'een pilgrimage of Imam Hussein (Peace Be Upon Him).
He added that the basement is 1500 square meters, and its capacity is approximately 1500 persons.  
He said further that during grand pilgrimages the shrine will be only for men, and the basement will be for women in order for them to practice their rituals more comfortably.
There will be more basement projects that the department will begin to implement after the Arba'een Pilgrimage, added further Kadhim.
Translation: Mohamed Alobaidi
Attachments