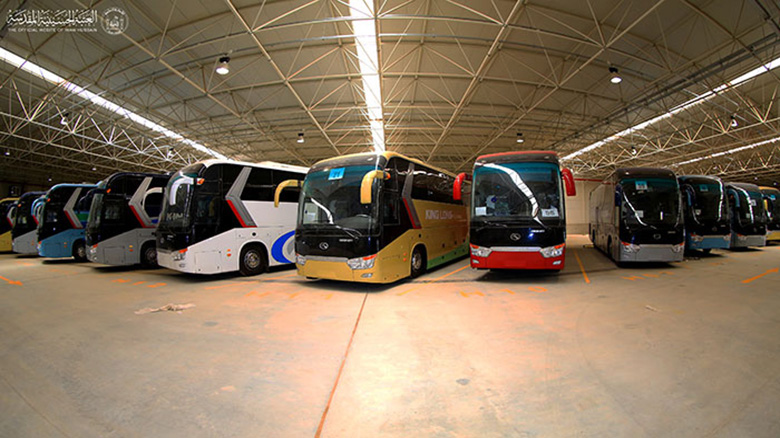 On the martyrdom anniversary of Imam Hussein (Peace Be Upon Him), Imam Hussein and El-Abbas Shrines set a new plan to help the pilgrims reach the downtown where the shrines of Imam Hussein and El-Abbas (Peace Be Upon Them) are.
Hundreds of buses were allocated for transporting pilgrims, in addition to other vehicles and ambulances that offer other services.
This process is to help pilgrims be more comfortable, to facilitate their movement, and to ensure their safety.
Translated by: Mohammed Alobaidi
Attachments