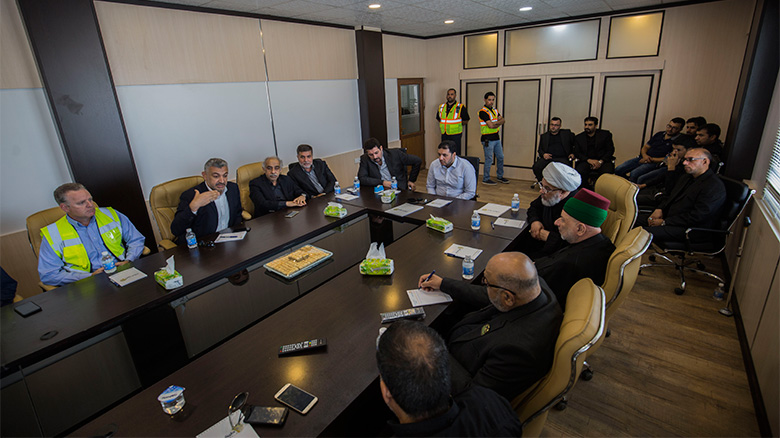 Tebet Kerbela Constructional Company implementing Kerbela International Airport stated that the sand works will be finished on October 25, 2017, and then the construction projects will begin.
"11 companies - from inside and outside Iraq – bid for the contract," said Fawzi Esh-Shahir, engineer, during a visit made by sheikh Abdul-Mehdi El-Kerbela'e, custodian of Imam Hussein Shrine, along with the Secretary-General of Imam Hussein Shrine sayyid Ja'fer El-Musewi.
He added that the company is still receiving bids until October 25th 2017, mentioning that the airport is the Imam Hussein Shrine's priority, for it is going facilitate the coming of pilgrim into Iraq.
Photography: Salah Es-Sebah
Translation: Mohammed Alobaidi
Attachments