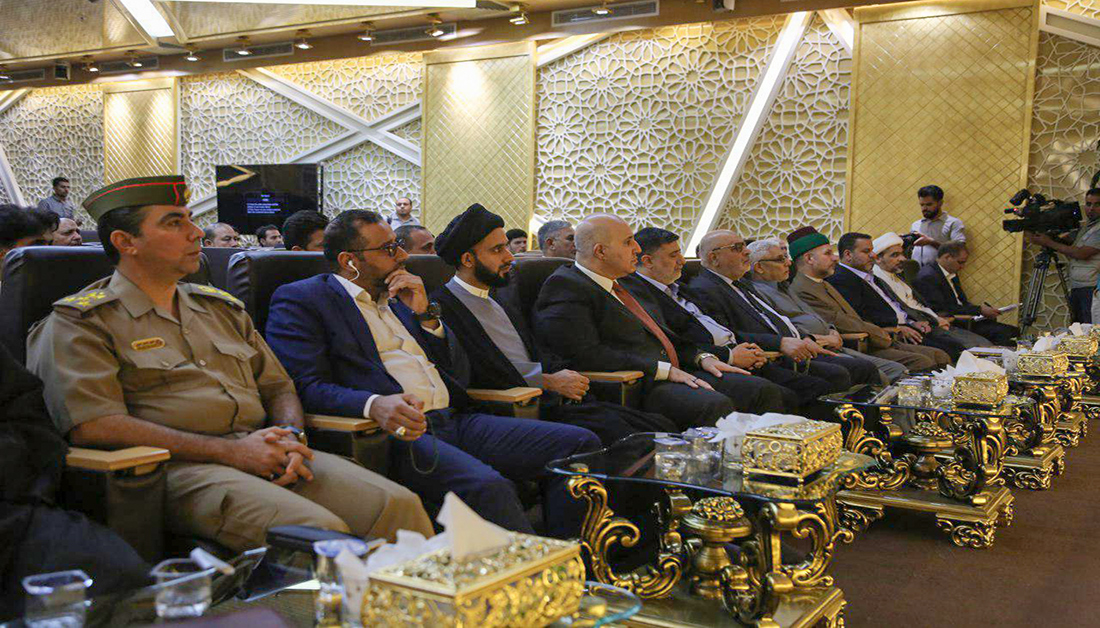 Imam Hussain Holy Shrine, in collaboration with the World Center for Culture and Arts, have kicked off Mulabboon Cultural Festival in Karbala, Iraq.
The six-day event combines literature, journalism and arts to document the Iraqi people's victories against ISIS through a competition participated by 350 contestants from around the world.
"The competition includes three segments: Literary - short stories, theatrical texts and folk poetry. The second, journalism – newspaper/televised reports, articles and photography. Third, arts -drawings, caricatures, sculptures, digital designs, calligraphy and decoration," said director of the festival's media committee Hussain al-Ne'ma.
He explained that the purpose of the festival is to document all the sacrifices and heroism in the liberation of the areas occupied by terrorist gangs as well as the humanitarian situations made by the security forces and the Popular Mobilization Forces.
On the sidelines of the festival, an exhibition was held displaying documents, weapons and computers obtained by Ali al-Akbar Brigade and al-Abbas Combat Division during the battles against ISIS.
Attachments