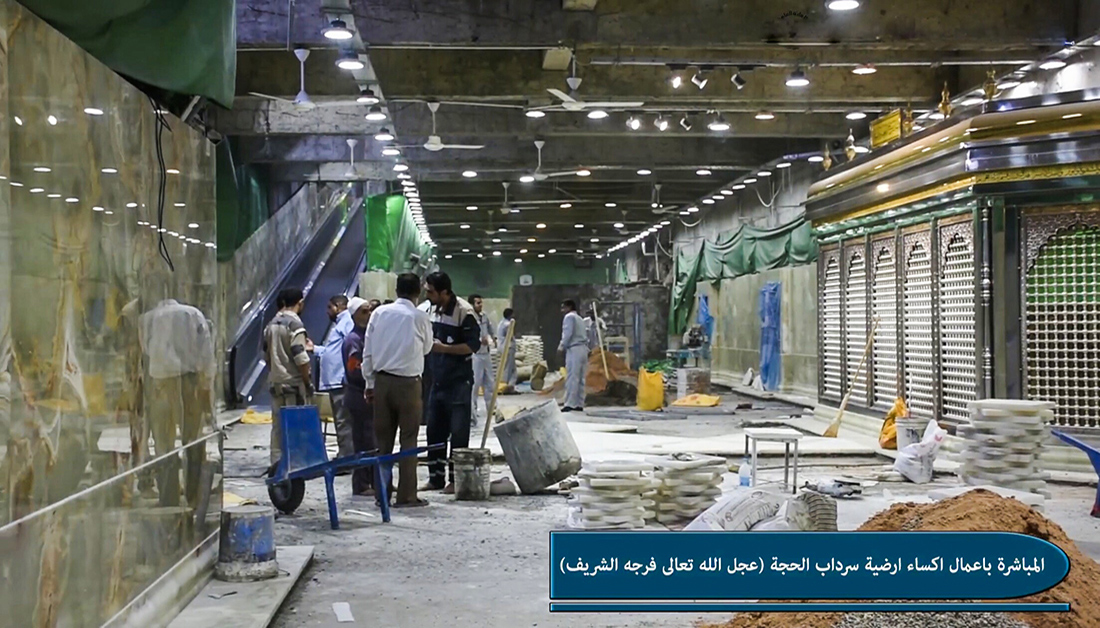 The engineering staff has begun covering the floor of Elhujjeh basement – located on the back side of Imam Hussain Shrine – with marble.
Kereem El-Embari – Technical Department Director – said, "We have begun implementing the second stage of the project - which involves covering the floor of the basement with marble," adding that the basement, which is 85 meters long and 9.5 meters wide, is expected to be finished during the month of Ramadhan.
He said further that the basement is an extension to the Imam Hussain Shrine that helps reduce the traffic of pilgrims during grand pilgrimages.
He concluded his speech by saying, "The basement has been built and equipped to meet the international construction standards. It is also equipped with high-tech elevators, an air-conditioning system, a fire-extinguishing system, an alert system, and a sound system."
By: Hussain Hamed El-Musewi
Translation: Mohammed Alobaidi
Attachments