'The Holy Quran Pursuit' Exhibit at Texas Tech University
International
2019-01-21
449 Views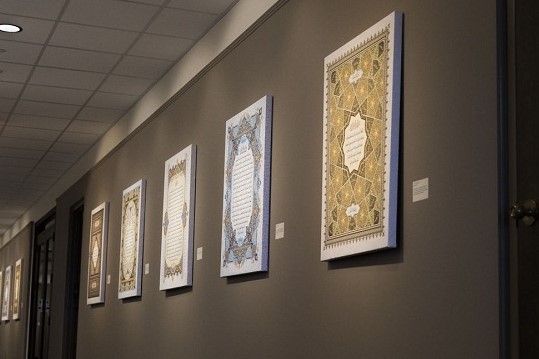 "The Holy Quran Pursuit" Exhibit is on display at the Museum of Texas Tech University.
Marwan Aridi, exhibit creator, spoke about his exhibit and career in a presentation at the museum on Saturday, Jan. 19 saying, "It took me three years to do the design, and seven years for all of the letters."
Aridi possesses a passion for the Quran pages made by old masters, an interest that drove and created the journey of the making The Holy Quran Pursuit.
Over the course of a decade, Aridi developed 114 unique designs for each chapter of the Quran and customized an Arabic calligraphy, creating 376 unique pages, according to the Museum of Texas Tech University's website.
The attendees expressed their astonishment of the work.
Marwan Aridi began to study calligraphy at just 15 years old and has since worked with Arabic calligraphy, Islamic ornamentation and Arabesque design.