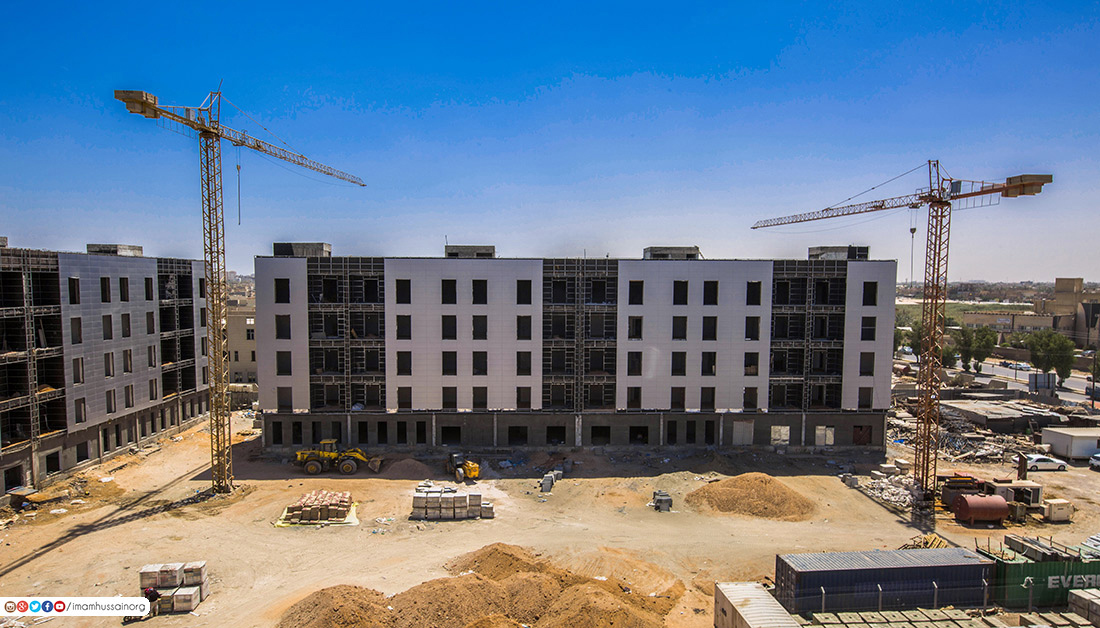 The engineering and technical staffs of Imam Hussain Holy Shrine are continuing the work to accomplish the largest specialized cancer treatment center in Iraq.
The project, located on al-Hur Road in the holy city of Karbala, is being built on an area of three hectares, and it comprises three main buildings, each with four floors.
The construction area of ​​the first floor is estimated at 2700 m2 and it includes the departments of local radiation therapy, chemotherapy, radiation and MRI diagnosis, operations, emergency, pharmacy, laboratory, clinics and administrative rooms, while the second building will be designated for the medical staff.
The center is being implemented according to modern technologies and international standards, with equipment from top German and US medical device companies.
Imam Hussain Holy Shrine seeks through this project to achieve several goals, the most important of which is the establishment of a center specialized in diagnosing and treating cancer tumors, serving the Iraqi patient, and providing quality medical services for all at low cost.
Meanwhile, the Holy Shrine is building a similar cancer treatment center in Basra, as it is considered one of the provinces with the highest number of cancer patients.
Attachments