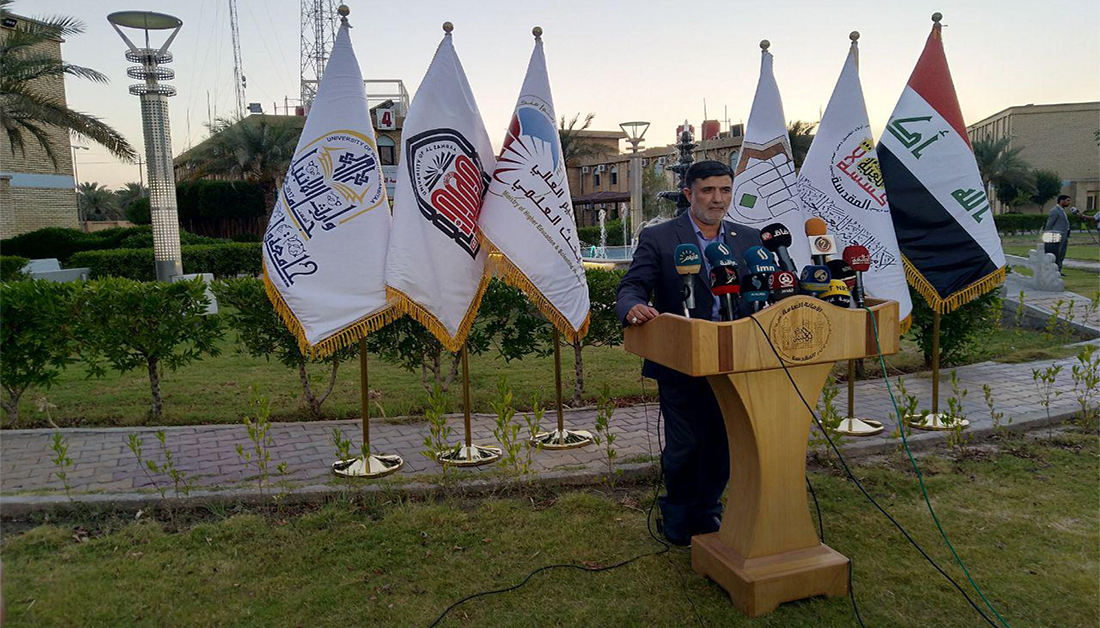 The holy city of Karbala will witness this year the inauguration of al-Zahra University, the first women's university in Iraq, according to the head of the Higher Education Department at Imam Hussain Holy Shrine.
Afdhal al-Shami said that the university includes three faculties: the Faculty of Pharmacy, the Faculty of Medical Technology (anesthesia, radiology/sonar and physiotherapy), and the Faculty of Education (English, Arabic and Mathematics).
"Al-Zahraa University was designed according to solid standards and Imam Hussain Holy Shrine seeks to make it global through the adoption of e-learning as a basis in the educational process," al-Shami added.
The head of the Higher Education Department pointed out that the University Administration has set competitive tuitions compared to other universities; in addition, daughters of martyred soldiers will have even lower tuitions.
"The legal and scientific approvals of the University have been obtained by the Ministry of Higher Education and Scientific Research since 2018," clarified al-Shami.
Al-Zahraa University is equipped with modern scientific laboratories and can accommodate 250 students in this first stage, and there is a plan to expand and develop it in the near future.
Attachments