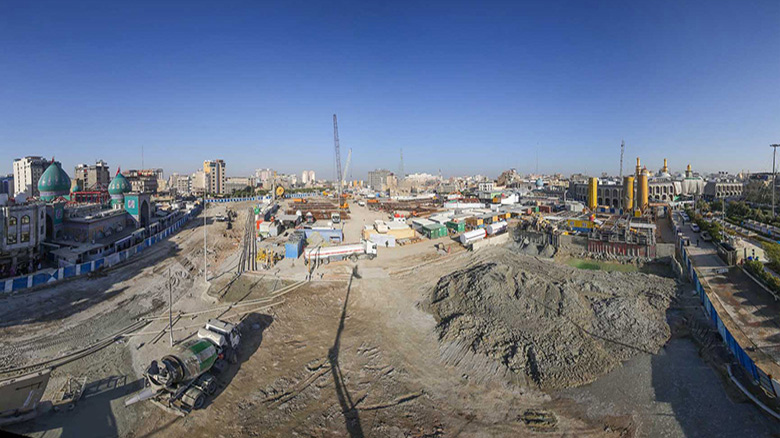 Construction workers at the al-Aqeelah Courtyard Project stumbled upon 36 ancient relics in a well dug at the site. The relics were given to the Iraqi National Museum for further examination.
Lama Yas, General Director of Iraq's Museums, said, "A delegation from Imam Hussain Holy Shrine handed 36 relics including pieces of pottery found in a well at the al-Aqeelah Courtyard."
The official added that the relics would be going through examinations for their evaluation and classification.
The al-Aqeelah Courtyard Expansion Project was initiated in 2016 and is expected to be completed in 2022.
Attachments