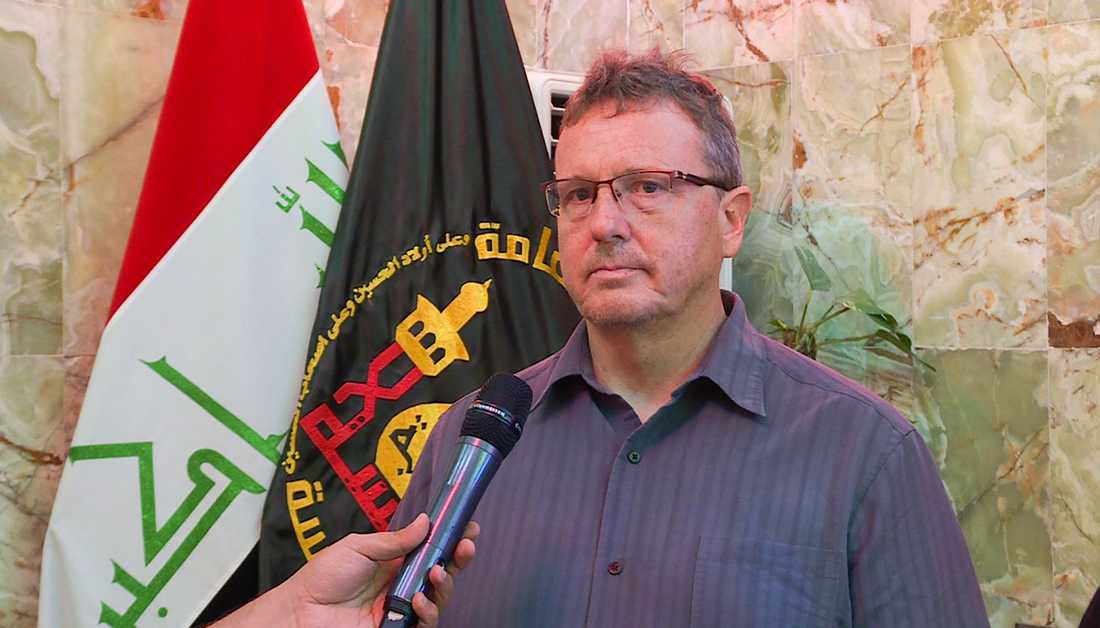 A US head of a church – who has recently visited the holy city of Kerbela, Iraq – said, "The Arba'een Pilgrimage is the largest gathering in the world that represents humanity."
Among millions of pilgrims coming from all over the world to commemorate the Arba'een pilgrimage to Imam Hussain (Peace Be Upon Him), John Shuck, from Oregon, U.S.A., has experienced the Arba'een Walk to Kerbela for the first time in his life.
Shuck stated that although there is a huge number of people of different nationalities, but they never discriminate or segregate—what gathers them are their pain over the tragedy of Imam Hussain and the principles of humanity.
Shuck added, "This is my first visit to Iraq, and I feel happy visiting this great Imam (Hussain)."
He continued, "While we were documenting the interviews on the road (leading to Kerbela), many pilgrims welcomed us, took pictures with us, and told us how happy they were with us," noting that the Arba'een Pilgrimage is the largest peaceful gathering the world witnesses every year.
Shuck hoped that the American media would shed light on the Arba'een Pilgrimage and show what this world's event really is.
He also noted that those millions of people visiting Kerbela in few days represent signs of hope to those who work for truth and justice in terms of confronting injustice and oppression.
Shuck concluded, saying, "The most beautiful thing I have experienced is that not only do all pilgrims believe that Hussain is for them, but they also believe that Hussain is for the whole world—these people represent real dignity and humanity."
Edited by: Ibrahim ElUwaini
Translation: Mohammed Alobaidi
Attachments