Christian delegation representing the Evangelical Church visits Imam Ali Holy Shrine
Other Holy Shrines
2019-06-17
430 Views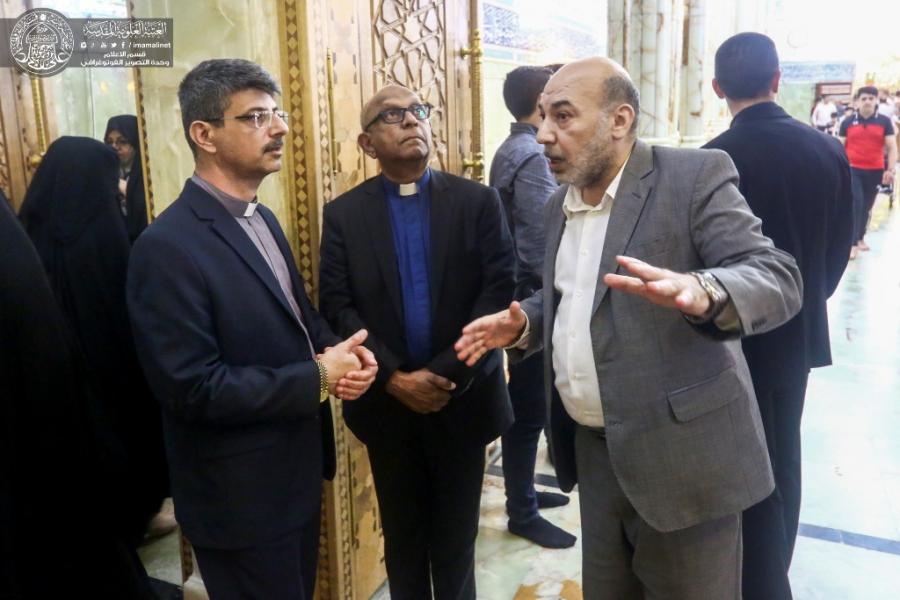 A Christian delegation representing the Evangelical Church visited the holy shrine of the Commander of the Faithful, peace be upon him, and met with the head of the Religious Affairs Department, Sheikh Abdul Sadeh Al-Jabra.
The delegation toured the Holy Shrine and its archeological sites and landmarks as the PR provided explanations for each site as well as some for the projects implemented by the Holy Shrine.
The Christian delegation expressed their astonishment to the projects and expressed their gratitude for the warm hospitality.