The world's largest and smallest Quran manuscripts received warmly
Other Holy Shrines
2019-06-06
335 Views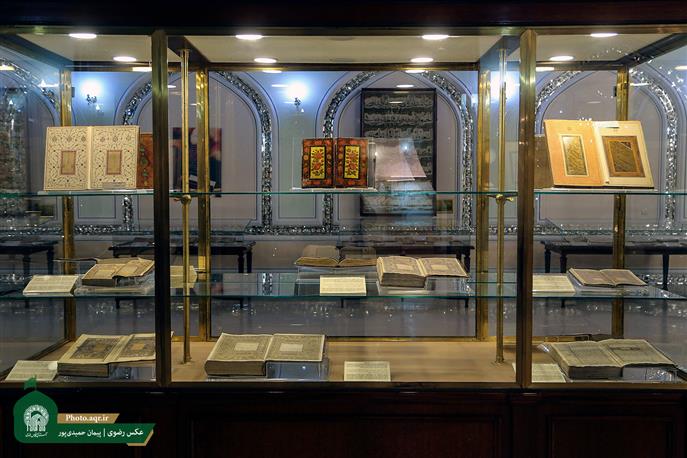 The world's largest and smallest Qurans are part of the treasury of AQR Qurans with 20,000 volumes, Quranic pamphlets and handwritings, as the unique treasury of the divine scriptures in the Islamic world. The largest Quran in the world, known as Baysonghor, whose line is considered to be a wonder in the world, has been featured in the Quran Museum. This work is written in the Mohaqeq calligraphy by Baysonghor Bin Shahrokh Gurkani on the Khan's paper and in the dimensions of 101 by 177 centimeters.
Currently, there are 70 leaves of the book left in the world of which 57 are in the manuscript treasury of the AQR central library and another eight pages are kept in the museum of the establishment. Moreover, 7-centimeter-long scroll Qurans, written in Naskh style are among other rare Qurans in this collection. There are magnificent Qurans and Quranic pamphlets stored in AQR central library which are unique in terms of calligraphy, gilding, dating, number and some special features and are considered to be the masterpieces of Islamic art, which on the occasion of the month of Ramadan, more than 100 Qurans from this valuable collection are displayed in the museum. Amidst the most important Qurans in this collection are Qurans attributed to the Infallible Imams (AS), written on the deer skin and Kufic style, including the Quran attributed to the Imam Ali (AS).

Some of the displayed Qurans are written on stone, wood, etc. They include the full text of a Quran on a silicon chip with nanotechnology, in 10 by 18 mm in 2008 and also Qurans written on stone pages, Sols style and leather cover. Over 23,000 copies of Quran, including exquisite manuscript ones, Quranic pamphlets and lithographs are kept in the AQR Quran manuscript treasury.
Source: globe.aqr.ir