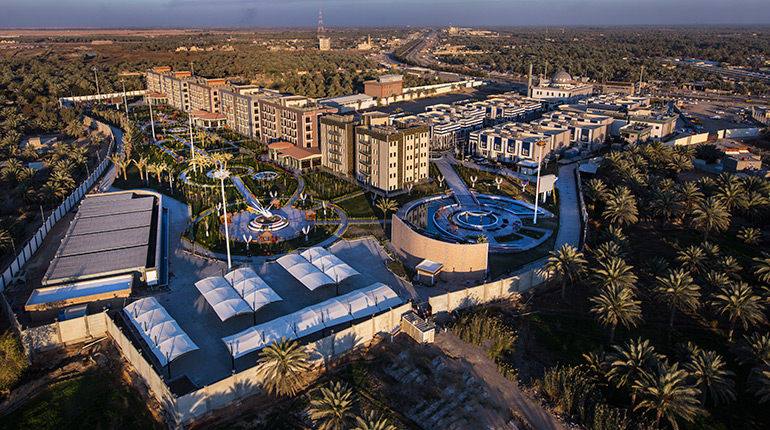 Sayyid El-Ewssya pilgrim mini-city is a new modern edifice built for pilgrims who come to make a pilgrimage to Imam Hussein (Peace Be Upon Him).
This mini-city is 30 acres. It consists of a 1200-square-meter mosque, a two-floor clinic, a 400-square-meter building for reception and management, a 500-square meter kitchen, 220 apartments, 11 800-square-meter two-floor halls where pilgrims sleep, fountains, and gardens, said Mohammed Kadhim chief engineer of the Imam-Hussein Holy Shrine.
The mini-city is located on an important road that leads to Kerbala; it is the place for pilgrims to rest. It is open for pilgrims every single day, said Kadhim further.
It has been equipped with the best appliances; therefore, it is considered as an entertainment place for the people of Kerbala.
The period of time the mini-city took was 5 years; such a period is normal for achieving such a huge project.
The director of the project department of the Imam Hussein Holy Shrine said that they would build mini-cities on the boarders in the future in order to offer services to pilgrims coming on the greatest pilgrimages.
By: Sedeaq El-Ezearjawi
Translated by: Mohammed Alobaidi