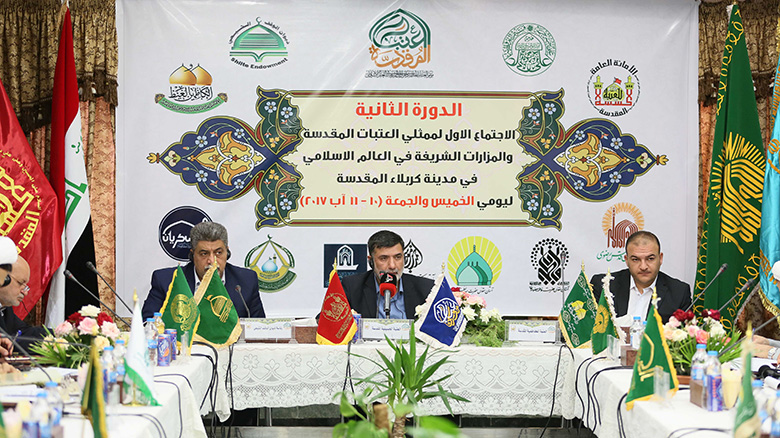 Imam Hussein Shrine has finished the second session of the International Conference on Shia Islamic Shrines - in its second edition - in which they discussed important matters concerning the services offered for pilgrims and their safety.
The deputy Secretary-General of Imam Hussein Shrine Afdhel Esh-Shami said that the conference paid off, and the representatives of the shirnes came up with solutions for thei issues concerining the pilgrims and how to facilitate the process of of their pilgrimages.
He also said that the representatives of the shrines attended the conference were from Iraq, Syria, and Iran.
They also discussed the free services the shrines usually offer to the pilgrims, especially on grand pilgrimages, and the means of developing them.
By: Mohammed Hemeed Es-Sewaf
Translation: Mohammed Alobaidi