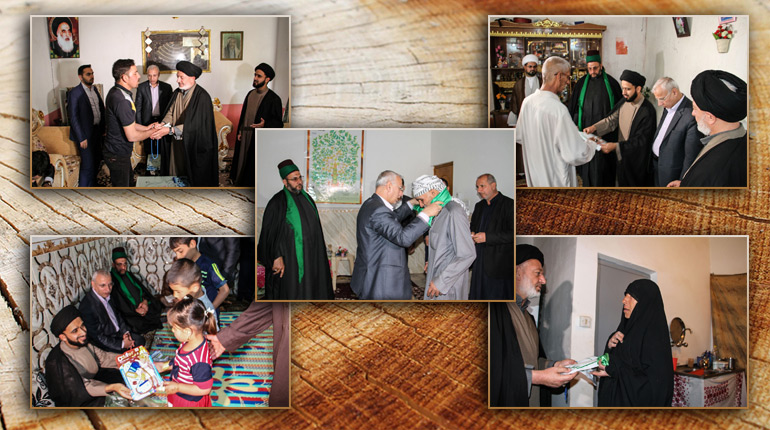 The Department of Families of the Martyred and Wounded of the Imam Hussein Holy Shrine has sent a delegation to Deyala City to assist the war-torn families; the families who lost their loved ones during the war against ISIS.
The delegation visited seventeen families in different parts of the city; they gave rewards to them such as relics from the Imam Hussein Holy Shrine.
The families expressed their happiness, and appreciated the delegation for the generous visit.
Imam Hussein Holy Shrine continues to support and sponsor those families all over Iraq, and has been working on ensuring them a better future.
By: Sedeaq El-Ezearjawi
Translated by: Mohammed Alobaidi