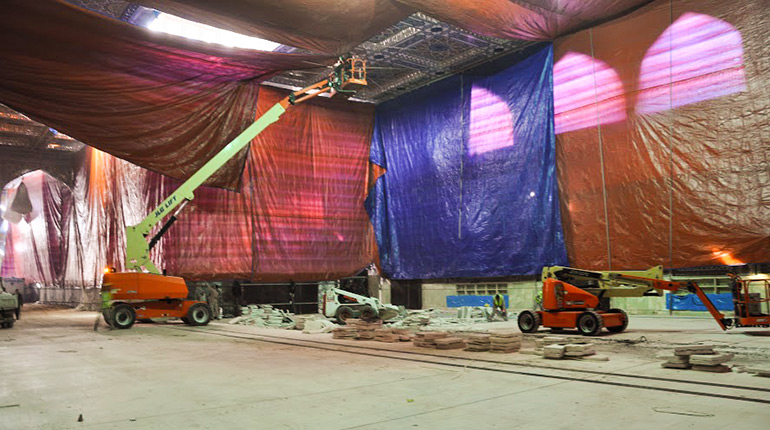 Imam Hussein Holy Shrine has begun to build a basement where three of the gates of the holy shrine have been closed.
The project is expected to be finished in seven months. It is meant to decrease the overcrowdedness of pilgrims during the grand pilgrimages.
Implementing the project has been divided into stages due to the constant arrivals of pilgrims. The basement is 5 meters deep, and the whole area of it is 1300 square meters.
By: Sedeaq El-Ezearjawi
Translated by: Mohammed Alobaidi