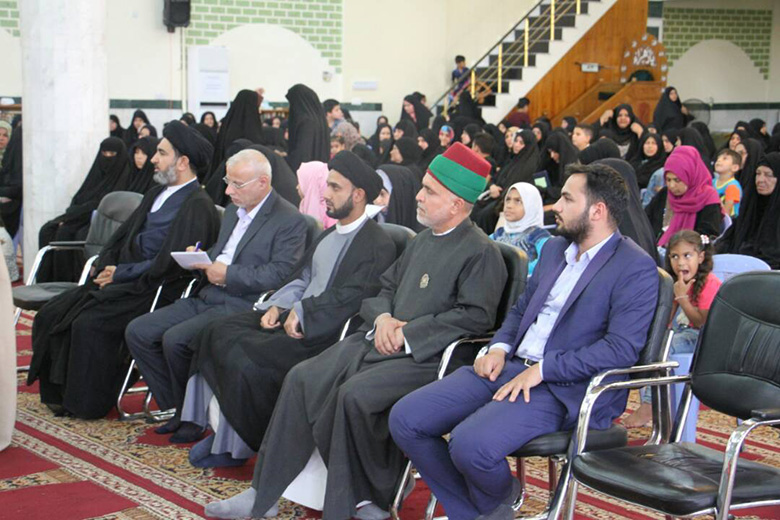 In cooperation with sayyid Haider El-Mubarqa Charity, the Imam Hussein Holy Shrine has held a graduation ceremony – in Baghdad – to reward the high-achieving graduates of the martyred of the Iraqi security forces and popular mobilization forces; those who fought ISIS and were martyred.
This ceremony came as part of the programs set to take care of the families of the martyred and the wounded soldiers and paramilitaries.
500 baskets; girts of Ramadhan month, were given to the families, in addition to honoring and encouraging the high-achieving graduates.
Translation: Mohammed Alobaidi